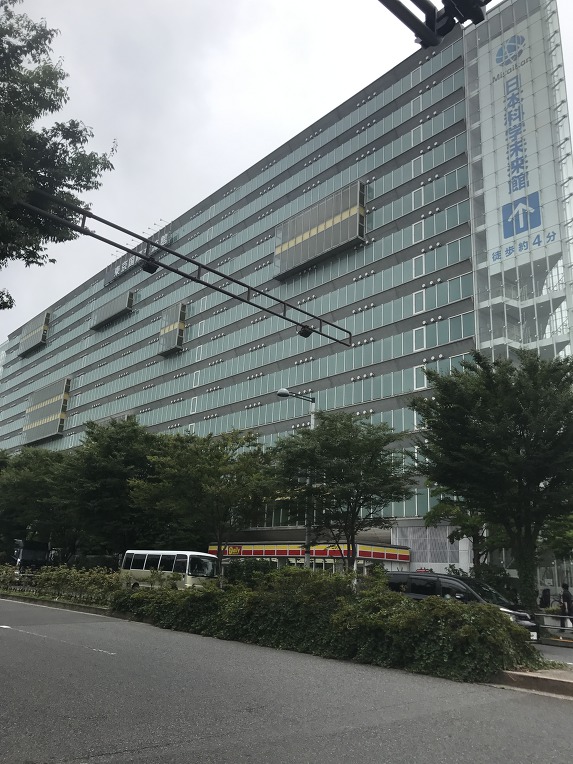 일본 과학 미래관은 일본 도쿄 도 고토 구 아오미 국제 연구 교류 대학촌에 있는 과학관이다. 애칭은 미라이칸이다.
The National Museum of Emerging Science and Innovation is a museum created by Japan's Science and Technology Agency.
It was opened in 2001. It is situated in a new purpose-built building in the Odaiba District of Tokyo. It can be reached by the Yurikamome driverless fully automated transit system from downtown Tokyo in about 15 minutes.
日本科学未来館は東京都江東区青海の国際研究交流大学村内にある科学館である。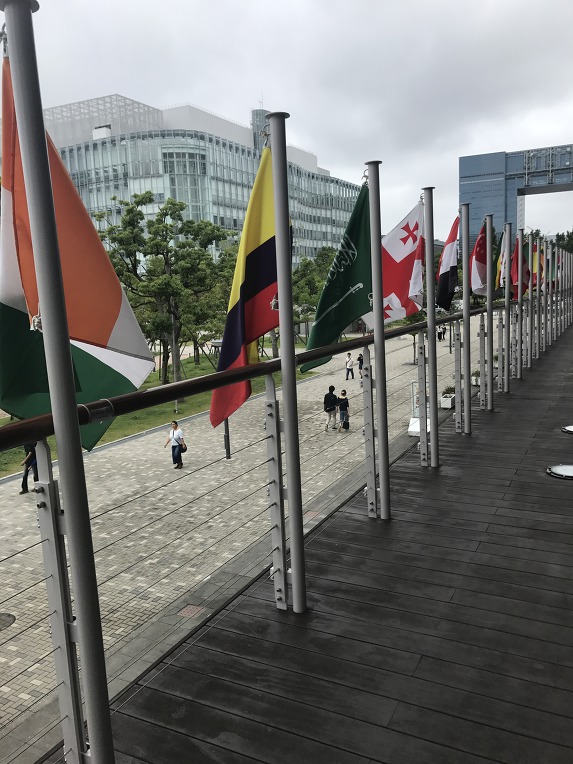 국제 연구 교류 대학촌에서 국제 교류를 담당하는 시설. 유학생·연구자 약 1,000명이 거주하는 4채의 숙소와 국제 회의장을 가진다. 임해 부도심의 도시 환경의 특성인 스케일의 크기, 공터의 크기, 바닷바람의 강함을 고려해서, 거주 지역은 도시에 대해서 내린 러 자형에서 안마당을 에워쌌다.안뜰에 생활에 걸맞게 스케일과 질감을 주기로 건축과 랜드 스케이프의 목표로 사람과 사람이 만남을 낳는 장치를 넣었다.
Among the international research centers, a total of 4 Buildings and international conference halls, including approximately 1,000 students living in the city, are surrounded by a closed courtyard, surrounded by the size of the scale, the size of the vacant land, and the strength of the sea breeze.In the courtyard, the goal was to create the scale and texture of the buildings and the landscape, and to create a mechanism for people and people to create an encounter.

国際研究交流大学村の中で、国際交流を担う施設。留学生・研究者約1,000人が居住する4棟の宿舎と国際会議場をもつ。臨海副都心の都市環境の特性であるスケールの大きさ、空地の広さ、潮風の強さを考慮して、居住ゾーンは都市に対して閉じたロの字型で中庭を囲んだ。中庭に、生活にふさわしいスケールと質感を与えることを建築とランドスケープの目標とし、人と人が出会いを生み出す仕掛けを散りばめた。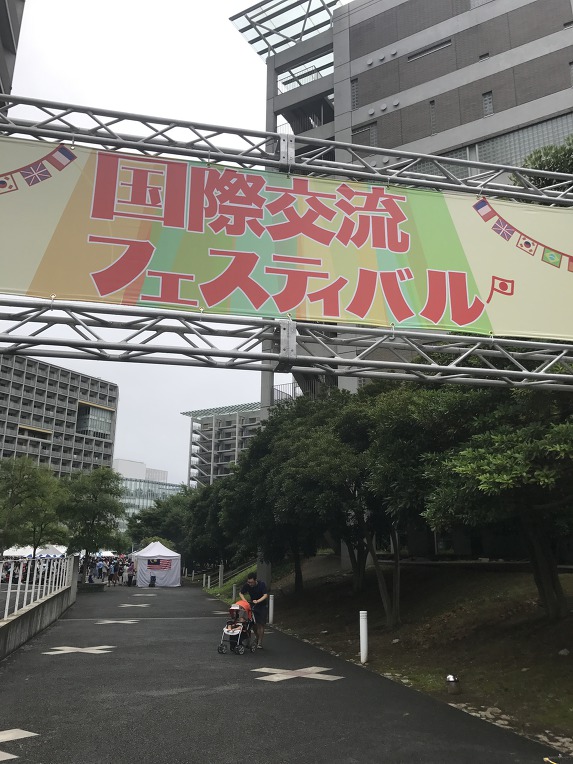 세계 학생들이 일본에서 공부를 한다.
As a student in the world Study in Japan
世界の学生たが日本で勉強をする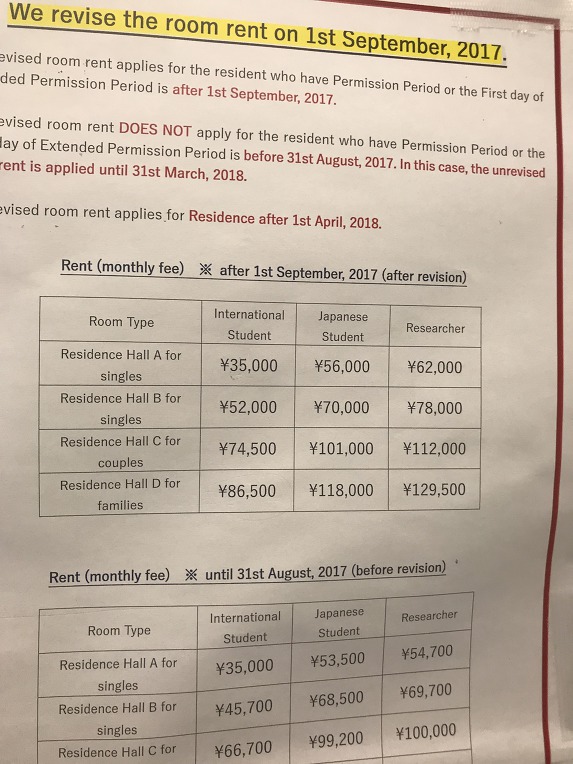 기숙사비와 룸의 형태
입주가 상당히 까다롭다.
Dormitory fee and room shape
fairly strict system
寮費とルームの形
入居がかなり厳しい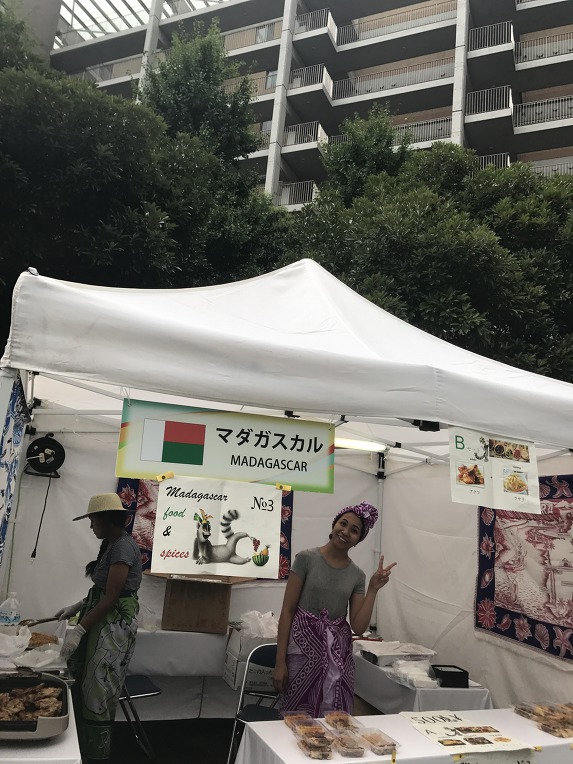 우수한 학생들 위주
Focus of excellence on students
優秀な学生たちを中心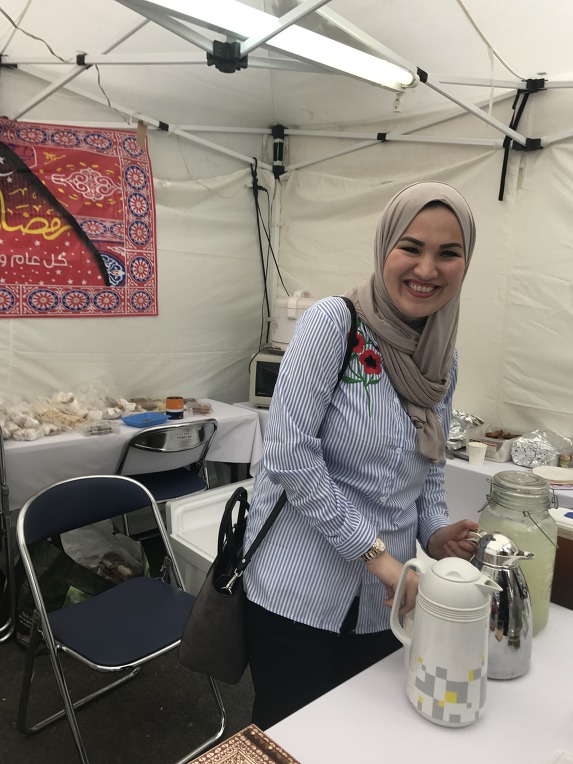 우수한 학생들 위주 2
Focus of excellence on students
優秀な学生たちを中心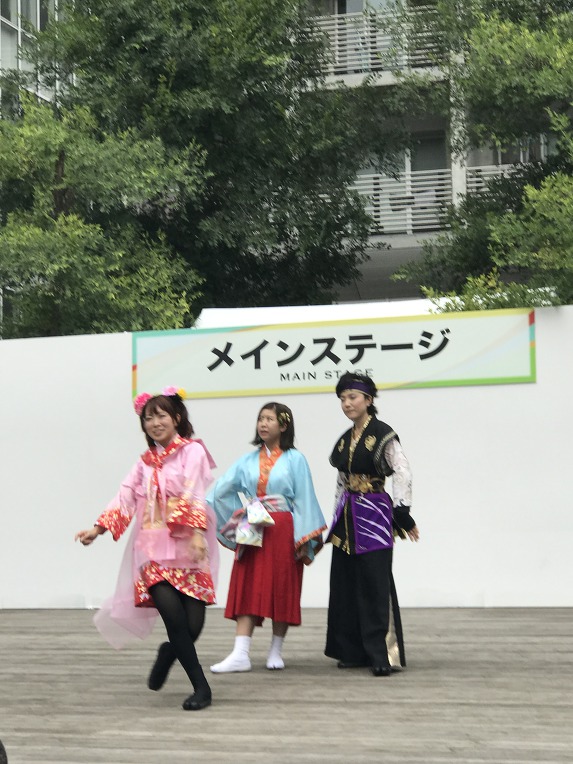 외무성, 경찰청의 후원으로 열리는 국제 페스티벌
International festival sponsored by the Ministry of Foreign Affairs and the National Police Agency
外務省、警察庁の後援で開かれた国際フェスティバル
다도, 서도, 이케바나를 가르친다.
Sado (Japanese tea ceremony)
Shodo (calligraphy)
She teaches ikebana.
茶道、
書道、
生け花など教えている。